Get Grip, Dexterity, and Core Strength With Steel Mace Training in Salem
When you think about a mace you probably envision that medieval weapon only seen in reenactments and museums. And while that's not what we use in our Steel Mace Training, it's not far off. The modern version of a steel mace - also known as a macebell - is a long metal rod capped with a weighted ball that allows for full body movements with varying grip options that results in a workout that keeps giving back.
At Krav Maga Salem, we've introduced our Steel Mace Training to help strengthen our neighbors in Salem while working with something new.
Just fill out the short form on your screen to learn more!
The Benefits of Steel Mace Training
At Krav Maga Salem, we pride ourselves on being the best strength training facility in all of Salem. We've been serving all members of our community since 2012 and are always looking for better ways to help you get the most out of your workout.
That's why we've introduced our Steel Mace Training. This piece of equipment isn't entirely new, but it certainly deserves more recognition! The uneven distribution of weight on a macebell requires dexterity and muscle use that isn't common in other strength training equipment. It can also be scaled depending on where you grip the weighted rod which makes this style of training accessible to people of all skill levels.
Steel Mace Training at Krav Maga Salem can help you develop:
Improved Grip Strength
Strengthened, Stable Shoulders
Total Body Strength
Cardiovascular Conditioning
Rotational Core Strength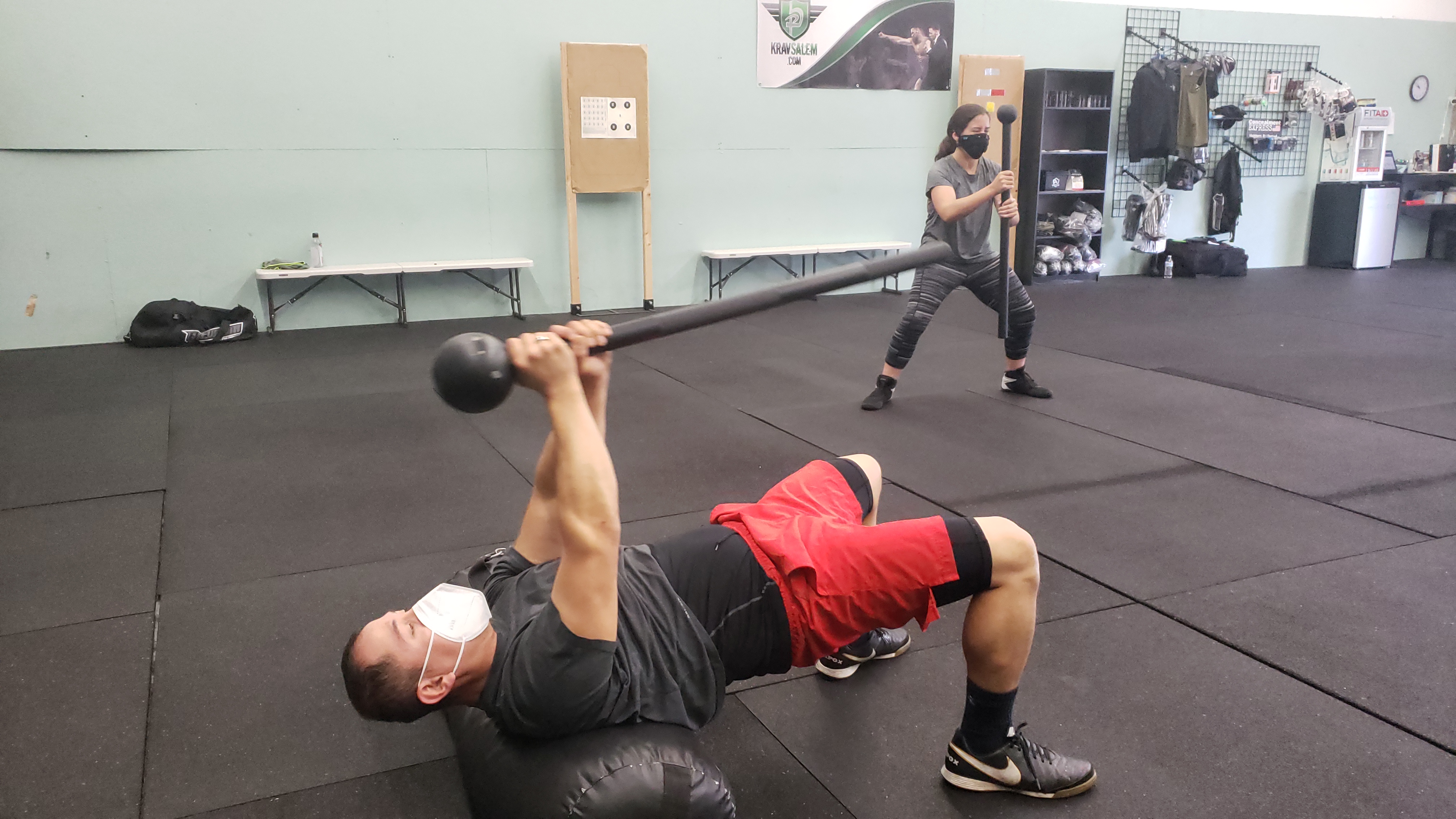 Try Out Steel Mace Training Today!
Don't let the fear of the unknown keep you from experiencing this total body workout! While a steel mace may look intimidating, our team at Krav Maga Salem will be with you every step of the way. Train with us today and see results in no time.
Just fill out the short form on your screen to get started now!