Learn How To Defend Yourself In Any Situation With Our Self-Defense Classes
Are you prepared to protect yourself and your loved ones at a moment's notice? If the answer is no, or you're simply not sure, our Self-Defense classes in Salem are for you.
This program is built around the teachings of Krav Maga and is designed to help everyday men and women learn fundamental self-defense skills for any real-world situation and take on a total-body workout at the same time.
Perfect for anyone ages 15 and up, our Self-Defense classes in Salem offer multiple classes for beginners and more experienced fighters, helping you get the most out of every session.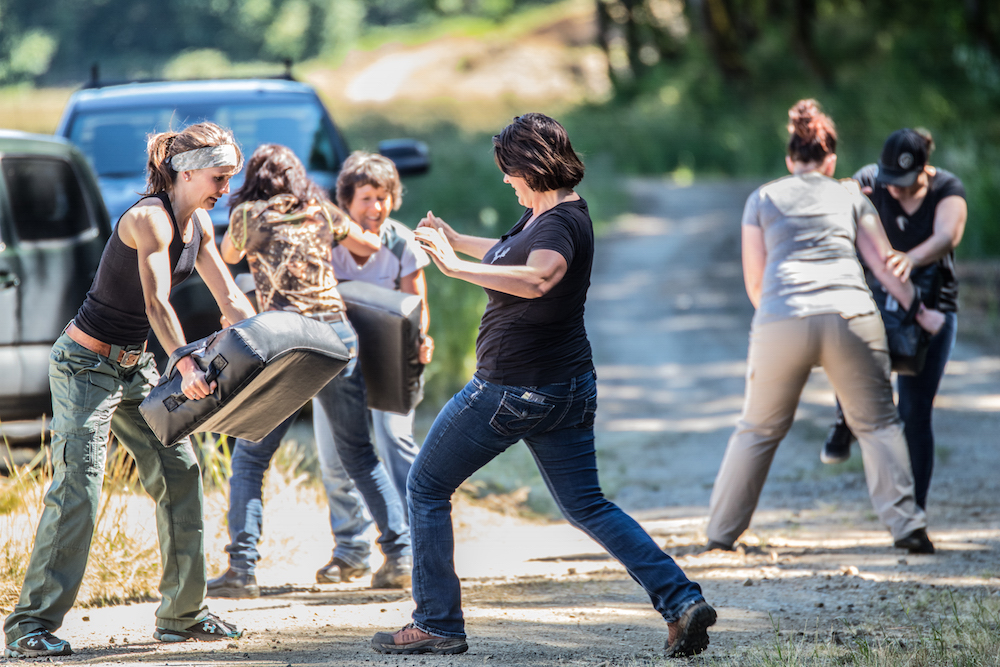 Never Heard Of Krav Maga? No Problem
Originally adopted as the official fighting system of the Israeli Defense Forces, Krav Maga is now accepted worldwide as the most effective and efficient self-defense system for everyday civilians. It is based purely on instinctual movements and situational awareness and does not require any previous experience or extensive athleticism.
At Krav Maga Salem, our Self-Defense program is built around this style and can help you defend yourself and your family against any real-world threat with a core set of skills that help you become more powerful and resourceful in your reactions.
Our all-level Self-Defense course is a great way for everyone in Salem to learn the fundamentals and stay ready for the moment when you need to act with decisiveness.
In no time, you can develop:
Improved awareness of your surroundings
Boosted reaction times to a threat
Powerful strikes, chokes, and holds
Submission strategies for keeping an attacker under control
Think you've already mastered those skills? Then check out our intermediate and advanced Self-Defense classes where you can take your skills to the next level, including defenses against
Edged and blunt weapons
Firearms
Multiple attackers
PLUS Krav Maga Self-Defense Is A Great Way To Build Strength And Stay In Shape
Talk about killing two birds with one stone. Our Self-Defense Classes in Salem push you like no other workout can.
We rely on a high-energy setting that mimics the stresses of an altercation and keeps your heart racing from start to finish.
In no time, you can build:
Lean muscle and functional strength
Boosted speed, agility, and coordination
Improved cardiovascular endurance
More self-confidence than ever before
Learn More About Our Self-Defense Classes In Salem Or Get Started Today!
Don't wait until it's too late. Learn how to stay prepared for any real-world threat today with our Krav Maga Self-Defense Classes in Salem. We are proud to work with men and women of all experience levels, helping you stay safe and feel confident in any situation.
To learn more about everything we have to offer at Krav Maga Salem, simply fill out the short form on your screen today. We'll be happy to answer all of your questions right away!